Dr. Bottiglione and Dermatologist's Choice featured in Beauty Independent, Doctors Are Skincare's Biggest Stars (Again)
Oldest well-known Dermatologist Brand
HEALTH awarded Dermatologist's Choice pH Balanced Cleanser Best Cleanser in 2023 Skin Awards. 
Dermatologist's Choice, Glycolic Peel Cleansing Pads featured on the BEAUTY PROFESSOR YouTube Channel, "New Beauty: Sales, Gift Ideas and What I'm Loving Right Now"
Dr. B. and Dermatologist's Choice featured in WELL + GOOD, "I've been a Dermatologist for nearly 50 years, here's why I *always* recommend glycolic acid over retinol."
W Magazine, "Target your specific skin concerns with these 5 active ingredients."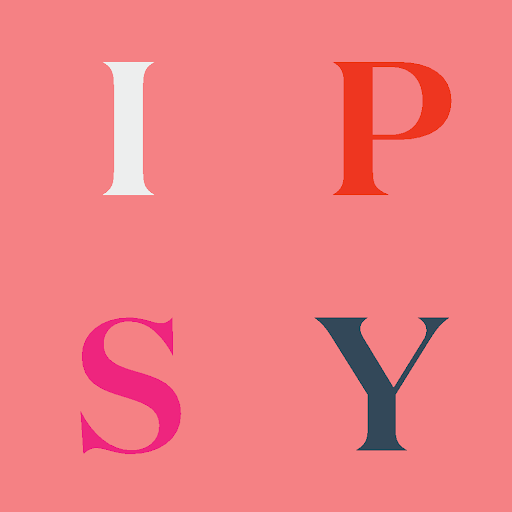 Dermatologist's Choice pH Balanced Cleanser with glycolic featured in ipsy June 2021 "You Do You" Glam Bag. 
Bloom: An event for expecting mothers. Dr. B presents "Your pregnancy skincare routine" Featuring two-step daily skincare routine.
Dermatologist's Choice pH Balanced Cleanser featured in March 2021 "Simple Pleasures" GlossyBox Brand Spotlight: Dermatologist's Choice
Dermatologist's Choice Ultra Anti-Aging Cream Featured in Birchbox Grooming October 2020
Pre-Bath Oil Featured in Forbes, "Happy Hands, Part 4: Best Oils, Balms, and Salves in the House and on the Road"
 Ultra Anti-Aging Cream featured in Byrdie, "Serious Questions: Is there a Tanning Oil that isn't Bad for your Skin?"
pH Balanced Cleanser featured in Byrdie, "Hydroquinone: Is It Safe To Use On Skin?"
Dermatologist's Choice and Dr. Bottiglione featured in Byrdie, "How to use Amino Acids for Plumper, Smoother Skin"
Dermatologist's Choice Founder and Dermatologist Dr. B. featured in Good Housekeeping, "10 Best Callus Removers for your Softest, Smoothest Feet Ever"
Dr. Bottiglione shares how the Pre-Bath Oil is used in the Coveteur, "It's Official: We're Swapping our Body Lotion for Body Conditioner"
Pre-Bath Oil and Dr. Bottiglione featured in Healthline, "All About Chamois Cream (aka Chafing Cream)"
Dr. Bottiglione shares how to find the best toner for your skin, like the Purifying Facial Toner by Dermatologist's Choice in Prevention, "Best Toners for your Skin According to Dermatologist"
Dermatologist's Choice Glycolic Peel Pads featured in Parade, "Last Minute Mother's Day Gifts"
Dr. Bottiglione explains Dermatologist's Choice Purifying Facial Toner featured in MSN Lifestyle, "Dermatologist's Say These Toners Will Banish Oil without Stripping your Skin"
Ultra Anti-Aging Cream featured in The Daily Dot, "Glycolic Acid: A Guide to One of Skincare's Most Powerful Ingredients"
Dermatologist's Choice Founder and Dermatologist Dr. B. featured in Yahoo! Entertainment, "These Work Against Pesky Callus"
Glycolic Peel Cleansing Pads featured on GOOD DAY PA ABC27, "Grace Gold: Beauty to the Rescue!
Dermatologist's Choice, Glycolic Peel Cleansing Pads and Facial Enhancement Cream featured on AZ Family 3TV and CBS5, "Arizona Dermatologist Explains How to Prevent Acne Caused By Wearing A Mask."
Dermatologist's Choice skincare featured in MINDBODY ENSO, "Summer Skincare Routine for Outdoor Activities and Workouts" and "Skincare After your Workout" and "3 Steps to Spring Clean Your Skincare Routine"
"
The glycolic peel cleansing pads
– Okay I
LOVED
using these right after I finished working out and felt like my skin was just sweaty and dirty and gross. The glycolic basically penetrates and exfoliates the skin + really felt like it was going beyond the surface and getting all the gunk out. I also love these because after I use them my skin feels firm.
The deep cleansing facial mask
–
My FAVORITE
product has to be the cleansing mask. I am totally a mask girl– I love them! Seriously, there is nothing I don't think a good mask (while holding a glass of wine) can't fix! If we are getting fancy this mask has glycolic, lactic, and salicylic whichhh bascially penetrate your pores and y'all I love this mask so much because you can actually FEEL it working– you know when you can just feel it in your skin? It's amazing."
-Lynlee Poston, Gal About Town
"Most all skincare routines start with a cleanser, but for me, it's hard to find one that doesn't dry out my face. What I love about the Dermatologist's Choice pH Balanced Cleanser is that while I can feel it washing away my makeup and any other sweat or dirt I may have acquired throughout the day, it doesn't strip my face of its natural oils, leaving me fresh-faced without that need-moisturizer-right-now dryness kind of feeling....These [Glycolic Cleansing] pads are probably
my favorite product
in the kit. These little pads incorporate both glycolic and salicylic acid to give your skin the ultimate glow. You can actually feel the product working as it tingles and exfoliates your skin, making it feel fresh and cleaner than ever!"
Lauren Vandiver, Vandi Fair
"Started the Anti-Aging Creme less than two weeks ago and my skin has transformed! Had compliments this weekend from other's stating my skin was glowing!" Nanci 
"I started using this Pre-bath oil almost 10years ago and it changed my life! Thanks to the Pre-Bath Oil I no longer feel self-conscious about wearing shorts because of eczema on my legs!" Ellen C. 
"There is just something about skincare that I can't get enough of. It's even better when you find products that work for you. That feeling after washing your face is my favorite, just refreshed and awake. I was lucky enough to try out some products from Dermatologist's Choice Skin Care. When you start seeing positive changes in your skin you feel so confident, which is how I am feeling lately! This mask I am wearing in this first picture is their DEEP CLEANING FACIAL MASK. I use lots of masks but this one is hands down my favorite. It actually feels like its working and not to mention my skin looks glowing after I use it!"
Amber, The Beauty Behavior 
"Anyone else feel like they're always in search of the perfect skin products?! 🙋🏽 I always leave the dermatologist informed, but wishing they sold great skin care products, not just prescriptions! 😩 Then I discovered
@derm.choice
😍! Not only is it created by dermatologists, it's natural, and gentle on my skin. I have already noticed a measurable difference in my skin since using their products! Less blemishes and tighter skin, hello anti-aging 😜! As a frugalista, it's also VERY reasonably priced, especially for products designed by doctors."
Kayla, Fashionably Frugal 

"I have been using the facial enhancement cream for over 15 years and people tell me my skin looks 10 years younger." Marjorie, 76, Alabama
"After using the pH Cleanser and the Facial moisturizer my acne is completely cleared after just two weeks. I'm addicted!" Brigitte, 28, Phoenix, AZ
"Dermatologist's Choice is simple and it works! I haven't found a skincare with a formula as strong as Dermatologist's Choice. I can count on the products to cure my skin. Since using I have stopped wearing make-up." Michelle, 23
"I love Dermatologist's Choice because they have a product for every skin issue! If I am breaking out I can use the mild acne lotion or if I have dry skin I can always rely on the oil free moisturizer! I would recommend it to everyone I know!" Tori, LA, California
"I've been using these products for about a month and absolutely love them!" Barbara, 56, Conrow, TX
"If you used to read the blog then you know how real of a struggle I've had trying to find something that actually works on my face. I've tried sooo many skin care products and have wasted so much money on things that don't work. And finally....
@derm.choice
is the only thing that has ever worked for me to clear my skin!! It's super easy to use and isn't full of a bunch of random acids that ruin your skin. 110% serious y'all, I couldn't recommend this stuff enough. Thank you DC!❤" Jennifer Marie, 
Dallas, TX 
"YOU GUYS!! I haven't been this excited about a skin care line since, well, NEVER! I fell in love with
@derm.choice
from the very first use and noticed a change in my skin immediately. If you're looking for clear, glowing skin, this is your skin care line." Somewhere Soulful
,
Denver, CO 
"I have had skin problems for years and I started using the [Glycolic Cleansing] pads a week ago, my skin is glowing and is now all one even tone. I didn't even wear makeup today!" Madi, 21, Frisco, TX
"Derm choice is AMAZING! I am very impressed with the quality of all the products and especially the RESULTS! I have been using these products consistently for the past two months and LOVE all of them!!!...I have never incorporated glycolic acid into my skin care routine, but now I can't go without it. It cleans my skin so well after a long day and leaves me face feeling so soft and hydrated. This product is very gentle even on my sensitive skin, which is a HUGE bonus for me..."
"Absolute game changer for my skin! It's never been better 🙌 I will never go without this product!! I wish everyone knew about this!!!!! Thank you so much!!"
"
The moisturizer is perfect, especially for the summer time. It is loaded with SPF protecting your skin while you are out and about and helps replenish your skin's moisture at the same time!...With all of the crazy hormones happening [while pregnant] in my body,
Dermatologists Choice
helped me stay blemish free and my complexion stayed smooth and clear."
Sam, Scottsdale, AZ, Bottle and Blush
"I have NEVER used a line that has produced as
fast results
as the Dermatologist's Choice skin care line. This line has literally brought my skin back to life.  After weeks of noticing my skin looking dull and tired, I decided it was time to do something.  I have had several people tell me how healthy my skin looks and I have to credit these fabulous products for doing the trick! ...These pads I am convinced are the one thing that has changed my skin. My skin looks instantly brighter and cleaner when I use them. The pads have green tea extract which helps firm the skin not to mention the antioxidant punch it provides. I honestly cannot recommend them enough if you want to see instant results."
Mckenna, Style Waltz
"I started using these products a few weeks ago and was so impressed! Not only are they affordable, but you get a lot for what you are paying for. And you only need a little bit of each product, so it will last you a good couple months."
Hannah, Brave Blonde
" I'm currently loving this 
pH Balanced Cleanser
 and 
Deep Cleaning Facial Mask
, both of these products leave my face feeling refreshed and oil free. Another thing I love about this product line is it's extremely affordable and great for any budget. Having great skin doesn't mean you have to spend a fortune, simply  use products created for proven results."
All Glam No Filter
"I've been loving the face wash - it doesn't leave my face oily. Feels the cleanest it's ever been. And the moisturizer is my favorite, I use it on my chest and neck too!" Hannah, Mess In A Dress
"I started using Dermatologist's Choice products just a little over 2 weeks ago. I can definitely say I have seen a difference in my face. I use the face wash every single night before bed and the moisturizer in the morning before I put my make up on. I use their face mask once or twice a week and the Pre Bath Oil at least twice a week unless my skin feels super dry!" Emma Dunbar, emmadunbar.org